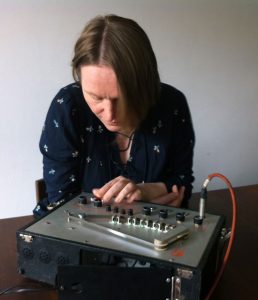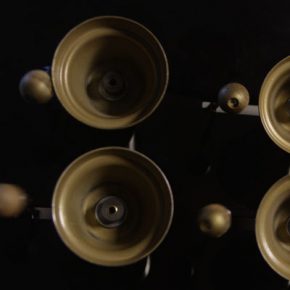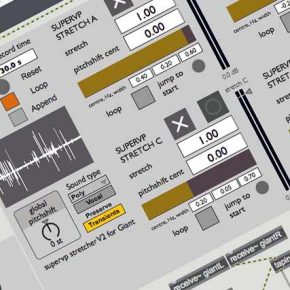 London-based composer, performer and robotic artist Sarah Angliss  aims to create music that gets under the skin. Her highly inventive music combines different aspects of ancient and modern culture to uncanny and disquieting effect. Thematically, she's inspired by the meeting point of machines and mysticism. Sarah performs live and creates music for film and theatre. In November 2018 she received a Composer's Award from the Paul Hamlyn Foundation.
Sarah's music reflects her eclectic background. A classically-trained composer, Sarah is also an electroacoustician with a masters in biologically-inspired robotics. She combines these skills to devise and build musical automata – machines she uses alongside acoustic instruments, theremin, electronics and field recordings in her work. The Ealing Feeder, for example, is a robotic polyphonic carillon which plays at inhuman speeds, creating sound with an uncanny physical presence as it's conjured by a machine on stage. Angliss mixes robotics with notated music and patches devised in Max, a compositional tool she uses extensively.
Sarah's compositions reflect an eclectic range of influences, from baroque chamber music and the English folk canon to the work of the Radiophonic pioneers. Thematically, she's also drawn to contemporary expressions of ancient English folklore in the city. This was the subject of Ealing Feeder (2017), an album steeped in the sounds of sirens, wrestling rings, the Thames and the London tree canopy. A transfiguration myth in the ancient song 'The Two Magicians' is reimagined in a masked wrestling club in Bethnal Green and the drowning myth 'The Cruel Sister' – in which a woman's body is used to make a violin that speaks – is set around a sluice gate leading to the Thames today. The twin tracks 'Raven (Thought and Memory)' in her follow-up album Air Loom  (2019) reimagine wireless networking by drawing on Norse mythology: myths of gods and their messengers reading the thoughts of all men and women as they traverse the world in invisible ships.
A prolific live performer, Sarah also applies her unusual sonic techniques to film and theatre. Her underscore for The Hairy Ape, Eugene O'Neill's expressionist play from 1926 about the shock of modernity played in The Old Vic, London, and Park Avenue Armory, New York (directed by Richard Jones). Sarah created and performed live film scores for the BFI seasons 'Gothic – the Dark Heart of Film' and 'Sci-Fi Days of Fear and Wonder'. She recently composed a vocal, instrumental and electroacoustic score for Amulet, a contained horror film set in London. Amulet was written and directed by Romola Garai and is due for release in early 2020.
Sarah is currently composing Giant, an electroacoustic chamber opera exploring the chilling betrayal of Charles Byrne (librettist Ross Sutherland; director and dramaturg Sarah Fahie). Giant is supported by Snape Music and funded by the Jerwood Charitable Foundation.
Air Loom and Ealing Feeder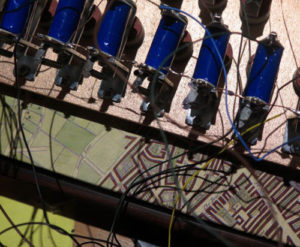 "Music possessed of an eerie instability…a whole universe unto itself brimming with fresh propositions and new directions…a shimmering minimalist masterpiece"
Robert Barrry, The Wire Magazine
"The most inventive album I've heard in a long while…a testament to Angliss' imagination and sheer musicality".
Simon Reynolds, 4 Columns, New York
"Poetic…drifting but focussed compositions….their beauty is pointed and hard-won."
Ben Beaumont-Thomas, The Guardian
"Revelatory…a phenomenal collection….exists in a preternatural state of eerie calm and alluring mystery."
Dave Seagal, The Stranger, Seattle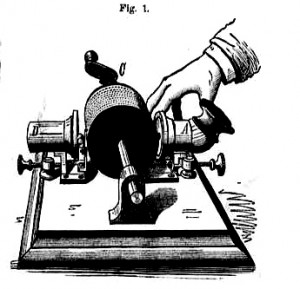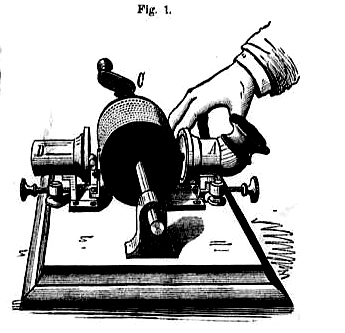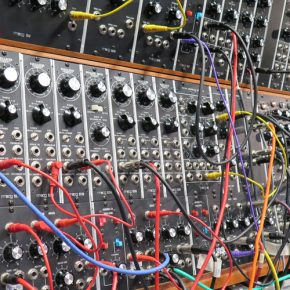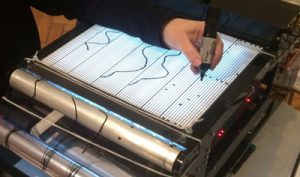 Much of Sarah's work is inspired and informed by her research into sound culture and other archival investigations:
In 2016, Sarah wrote a biography of elecotracoustic composer and inventor Daphne Oram – a forward for Oram's treatise An Individual Note – of Music, Sound and Electronics, republished by Anomie and the Daphne Oram Trust. In 2019 she composed and performed a piece for voice and live Oramics, with vocalist Sarah Gabriel, using Tom Richard's mini-Oramics machine.
Inspired by Edward Lovett's Magic in Modern London (1925), Sarah's album Ealing Feeder (2017)  explores extant magic in the city.
Sarah's research on the life of Muriel Howorth, founder of the UK Atomic Gardening Society, was published in The Odditorium, edited by David Bramwell and Jo Keeling, for Hodder & Stoughton 2016.
In 2014, Sarah applied her archival skills on board WWII-era submarine HMS Alliance which she reanimated using a distributed, generative 50-channel soundpiece. Sarah worked closely with veteran submariners as well as museum curators and designers to create this immersive soundpiece, which deploys her novel, generative exhibition sound system.
In 2013, Sarah compared musicians' attitudes to the first drum machines, samplers and talking pictures in the peer-reviewed work Material Culture and Electronic Sound (published by the Science Museum and Smithsonian Institution Scholarly Press).
Horlicks and Armageddon (2011) mixed music with archival rarities to explore the private nuclear shelter movement of the 1980s and British attitudes to the bomb. In 2019 Sarah wrote about the Domesday Clock and 'the new abnormal' in The Wire Magazine.
In her BBC Radio 4 documentary The Bird Fancyer's Delight (2011), Sarah revealed how trained songbirds were used in the home as primordial domestic sound recorders, long before the invention of the phonograph. Produced by Neil McCarthy. Her documentary 'Echo in a Bottle' considered our enduring and sometimes deathly fascination with the echo.
The Machinery, her collaboration with performer and theatre historian Caroline Radcliffe (2009), presents a striking nineenth-century machine-mimic dance – one that was devised by women keeping pace with the machines in Lancashire cotton mills.
In 2003, Sarah co-devised Soundless Music, a pioneering, partly-infrasonic concert and mass-participation experiment for the Southbank London. She also designed and deployed a novel, tactile infrasonic effect in Punchdrink and Adam Curtis' It Felt Like a Kiss.
Sarah's other research interests include audiophilia; sound making devices as counter-cultural objects; ventriloquism and the uncanny and the 1930s Electrical Association for Women.