You Taught Me How to See the Crows

Sarah Angliss

5:25

Camberwell Beauty

Sarah Angliss

3:05

A Wren in the Cathedral

Sarah Angliss (feat. Stephen Hiscock and Colin Uttley)

3:59

The Bows

Sarah Angliss (feat. Emma Kilbey)

5:28

Cow Heart Pin

Sarah Angliss (feat. David Bramwell of Oddfellows Casino)

3:50

Sky Bullion

Sarah Angliss and Stephen Hiscock

4:08

The Messenger (Alexandra Palace Mix)

Sarah Angliss (feat. Jenny Angliss and Flora Dempsey)

4:02
Selected tracks from Ealing Feeder. The limited-edition CD has sold out but a download of this album is still available on Bandcamp.
"The most inventive album I've heard in a long while…a testament to Angliss' imagination and sheer musicality".
Simon Reynolds, 4 Columns, New York
"Music possessed of an eerie instability…a whole universe unto itself brimming with fresh propositions and new directions…a shimmering minimalist masterpiece"
Robert Barry, The Wire Magazine
"Revelatory…a phenomenal collection…exists in a preternatural state of eerie calm and alluring mystery."
Dave Segal, The Stranger, Seattle
About Ealing Feeder
London, a modern edifice on a mediaeval footprint, is the blueprint for Ealing Feeder, a steely, unsettled love letter to the city.
Inspired by London folklore past and present, Ealing Feeder is an album steeped in the sounds of sirens, wrestling rings, the Thames and the London tree canopy. A Wren in the Cathedral, set in Limehouse, collides electron theory with city birdsong and Hawksmoor's architectural formalism. A transfiguration myth in the ancient song 'The Two Magicians' is reimagined in a masked wrestling club in Bethnal Green. The drowning myth 'The Cruel Sister' – in which a woman's body is used to make a violin that speaks – is set around a sluice gate leading to the Thames today. With translations of Anglo Saxon magic, Cow Heart Pin is inspired by an amulet made by one London butcher from a dessicated heart to curse a rival (a story reported in Edward Lovett's Magic in Modern London, 1925). Set in Alexandra Palace, The Messenger draws on early 20th-century mysticism and imaginations of mobile telephony. Sky Bullion reflects on some of the more venal forces shaping the city skyline today.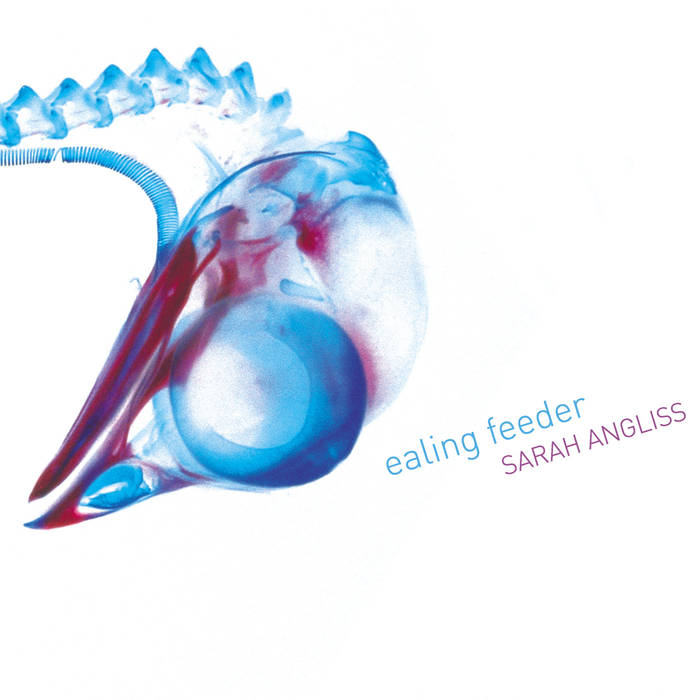 Live performances
Many tracks from Ealing Feeder have been incorporated into my live set, played at Supersonic and Supernormal and many venues around the UK (with vocalist Sarah Gabriel and percussionist Stephen Hiscock) and at National Sawdust, Brooklyn.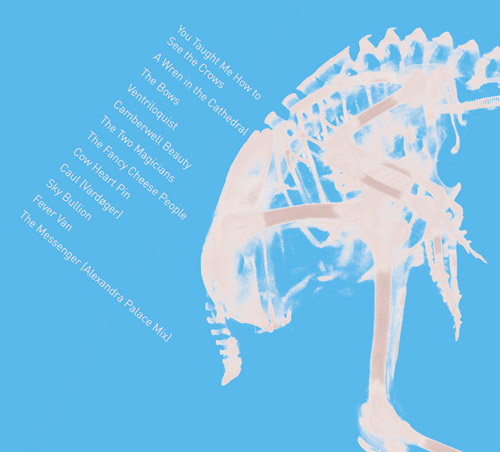 Credits
Composed performed and produced by Sarah Angliss with thanks to the following guest artists:
Jenny Angliss – vocals (The Messenger)
David Bramwell of Oddfellows Casino – vocals (Cow Heart Pin)
Flora Dempsey – spoken word (The Messenger)
Emma Kilbey – spoken word (The Bows)
Stephen Hiscock – percussion (A Wren in the Cathedral, The Fancy Cheese People, Sky Bullion and Fever Van)
Colin Uttley – spoken word (A Wren in the Cathedral, Ventriloquist and Fever Van).