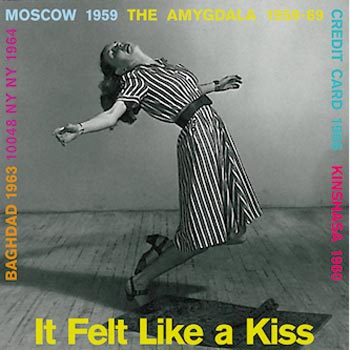 In a short collaboration in 2009, I worked with Punchdrunk, the encounter theatre company, to research a novel multimodal effect – one that mixed tactile transducers with infrasonics to create a visceral feeling of deep bass sound, without a clear awareness of its source.
We piloted the effect in The Arcola space and deployed it tenatively in the Punchdrunk show: It Felt Like a Kiss. This promenade piece, was devised by Punchdrunk and documentary maker Adam Curtis (featuring music from Damon Albarn). It Felt Like A Kiss was created in summer 2009 for the Manchester International Festival.
I returned to tactile transducers and low-frequencies in 2014 when I reanimated HMS Alliance with a multichannel, generative sound piece. Alliance is the UK's last-surviving World War II era submarine. If you go into the engine room of the submarine, you'll experience a powerful sense of the original diesel engines which shake the floorplate of the submarine – just as they would have done when the submarine was underwater.