Sound 'recording' before the Edison phonograph? (BBC Radio 4 doc 1:30pm Tues 5 July)
This Radio 4 documentary aired at 1:30pm on 5 July 2011
It's repeated at 3:30pm on Saturday 9 July and is now also available on Listen Again
I've also prepared this page of music clips and background notes.
Update 4  July 2011: Delighted to hear this documentary has an honourable mention in The Observer and in this week's Project Moonbase, the podcast for all your musical, retrofuturistic needs.
Update 1 July 2011: Thanks to Gillian Reynolds at the Telegraph for listening to this documentary and writing this lovely preview.
Preview – read about this documentary on the BBC website.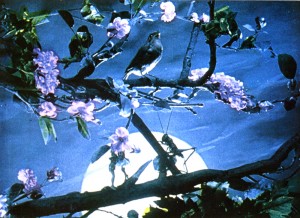 We know we can teach birds to talk and sing. Here, for example, is an astounding recording of Sparkie Williams, champion talking budgie, 1958. But were birds ever used as primordial, feathered music recorders? Did we use them to bring popular music into our homes on command before the advent of the phonograph, the gramophone and radio?
Philip Marsden 'The TV Budgie Man' interviews champion talking budgie Sparkie Williams. The late, great Sparkie is now on display in The Hancock Museum, Newcastle, and June Holmes, archivist at the Natural History Society of Northumbria, is trying to raise funds for a dedicated display.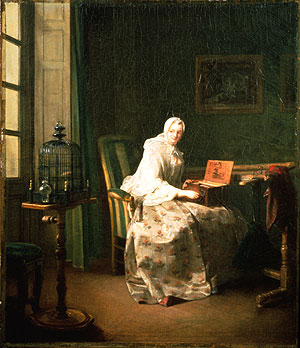 In this new Radio 4 documentary, produced by Neil McCarthy, I'll be taking this question to biologists, bird keepers, musicians and others and revealing some surprising curiosities in the archives – oddities that should fascinate anyone with an interest in birdsong, music or early sound recording. This radio piece is packed with some of my favourite bird training ephemera, including  1700s dance tunes and some wonderful 1950s bird training records. Human contributors include ornithologist Geoff Sample, poet Katrina Porteous, behavioural ecologist Tim Birkhead, composer Aleks Kolkowski and Yorkshire's 'Champion of Champion' roller canary fancyer Ken Westmorland.
Documentary: The Bird Fancyer's Delight, BBC Radio 4, 5 July 2011 (1.30-2:00pm)