Exhibited at Supersonic's All Ears Festival, 2015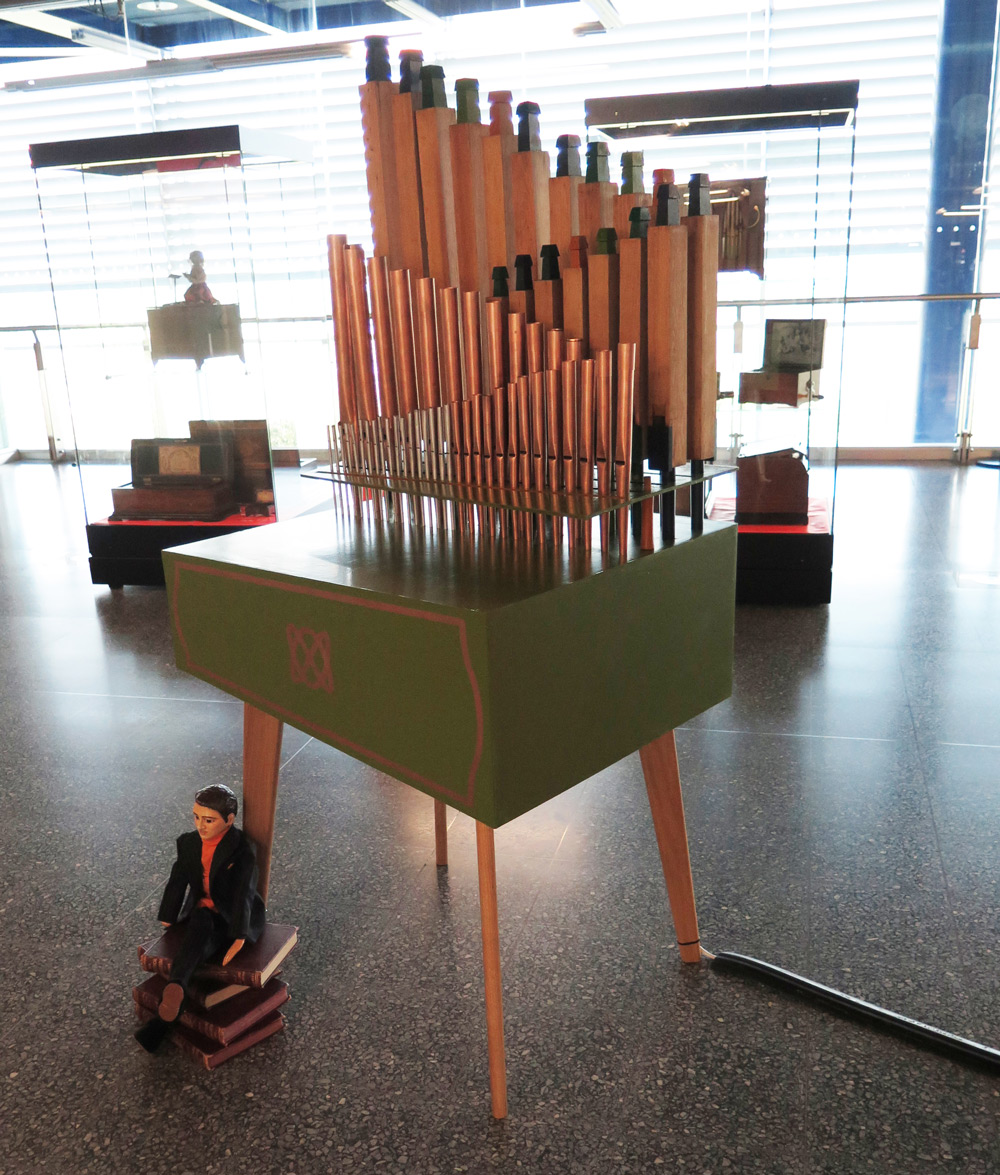 A polyphonic 64-pipe self-playing table-top pipe organ, exhibited at Supersonic's All Ears Festival, 2015. Colin Uttley and I revamped and automated this instrument in 2015. We wanted to create a portable automatic instrument that could play pneumatic versions of classic disco and electro hits and was loud enough for festivals and parties.
This pipe organ was adapted from another machine, built from salvaged pipes from a former Welsh chapel organ.
This was my first attempt at working with pipe organs. While the instrument played well, I wasn't too happy with the results as the instrument used an electric blower, rather than bellows, as an air supply. I think the lack of visible moving parts was a deficiency – it would feel more compelling if it was a fully pneumatic instrument.
Update 2021: This pipe organ is now in pieces and I'm using its parts to experiment with some new ideas:
Creating a bellows-driven instrument – with thanks to the Music Box Society of Great Britain for their expert advice on bellows design.
Creating a distributed pipe organ. I'm seeking ways to separate the pipes from one another, while supplying sufficient air, so audiences can hear an organ with pipes scattered around the room.
Developing my own pipes, with cam-controlled lengths. I have been looking at the mechanisms of 18th and 19th century miniature Vogelautomaten and experimenting with ways of scaling them up.
I am also learning to play portative organ and experimenting with ways to bring that into my live electroacoustic set.