New opera in development
In 2016, I was delighted to be awarded a Jerwood Opera Writing Fellowship for a new chamber opera, Giant, based on the life, death and contentious afterlife of Charles Byrne. This is supported by Jerwood and Snape Music.
Byrne's story is dramatised by just four singers (SATB) and a small chamber ensemble, including a solo viola da gamba, percussion and some of my robotic instruments. All of these perform acoustically, occasionally augmented by live electronic processing (using Max/MSP).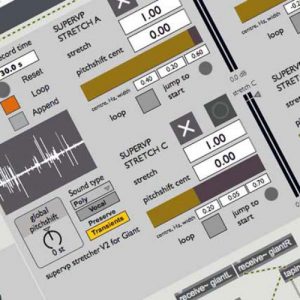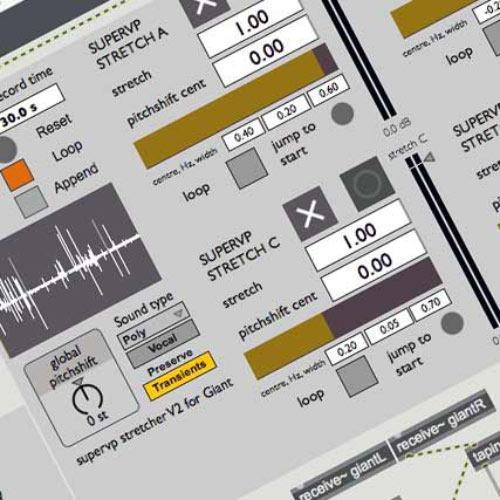 The librettist is Ross Sutherland, a poet whose work I've admired ever since I saw his live show Standby for Tape Backup in which live poetry is tightly coupled with recorded visuals, to eerie effect. Funding from Aldeburgh Music and Jerwood Charitable Foundation has given us the time, space and mentoring we need to take on such an ambitious project – our first operatic work. I've also taken on director and dramaturg Sarah Fahie who has been helping us to structure the libretto and the staging of this musical work. Sarah has many years experience directing all aspects of opera.
June 2018: The libretto was completed in 2017 and  I've been developing the first few scenes of the piece with Sarah, Ross, singers and musicians. Unusually for opera, we've been workshopping this as though it's a devised theatre piece, prototyping scenes with only the sketchiest of music in place.  I've found this process is essential to work out to pace a work of this duration. It's given me a very clear picture of the each scene, moment by moment, in my head. Over the rest of 2018, I'm retreating into my studio to continue drafting rhe score.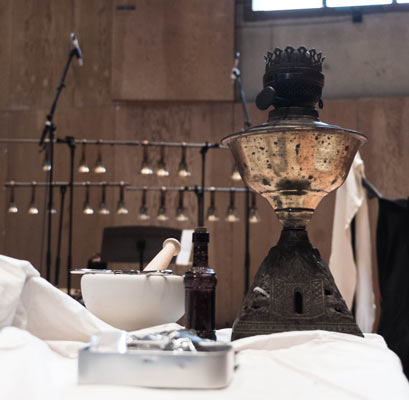 Charles Byrne
Charles Byrne (1761-83), also known as 'The Irish Giant', had an extroardinary life because he was remarkably tall. Contemporary accounts differ but it's now thought he was at least 7 feet 7 inches tall. In his lifetime, Byrne was considered a living wonder, a freak, a gentleman, a trophy, a fine performer, an 'ill-bred beast' and a person who held within his bones secrets that anatomists longed to understand. What we can say, definitively, is that Byrne lost sovereignty of his own body, surrendering it in life to alcohol and in death to the anatomists' 
boiling pot. Byrne was betrayed by those around him. Against his wishes, his corpse met a fate that had terrorised him throughout his life. It's debatable how much public prurience, professional vanity or the desire for medical progress prompted this betrayal—the tragedy at the heart of this opera.
Controversy over the fate of Charles Byrne's body continues in 2016. When I first imagined presenting the story of Byrne, I couldn't get out of my head the image of the funeral he longed for: his body in a lead coffin, carried over pebbles and into the sea, far from the hands of the resurrection men. I once saw a production of Blow's Venus and Adonis and was mesmerised by the words 'weep for your huntsman' which are set so beautifully and sung as Adonis' body is carried away 
(a breathtaking moment at the end of Act III). I want to attempt a work that includes a ritual this exquisite for a corpse that's been robbed of such care. Thus an opera feels like a perfect way to tell Byrne's story.