Sound design for this revival of Once in a Lifetime, presented over Christmas 2016 at The Young Vic Theatre, London and directed by Richard Jones. Predating the screwball comedies of the 1930s, this play by Moss Hart and George S. Kaufman was first performed in 1930, only two years after The Jazz Singer became the first commercial talking picture and a worldwide hit.
The play is set in Hollywood in1930. The first-ever talking motion picture is a smash hit and every actor needs a voice. Three New Yorkers head west to open an elocution school. But in a city heaving with clueless ingénues, all-powerful studio moguls and neurotic screenwriters, they struggle for success.
This production has a revolving set designed by Hyemi Shin, early 1930s costumes by Nicky Gillibrand, lighting by Jon Clark and choreography by Lorena Randi.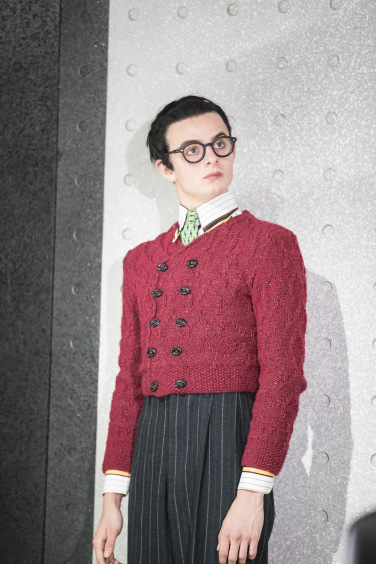 Otto Farrant playing a 1930s studio exec
Once in a Lifetime, The Young Vic, London
(photo Johan Persson)