Composition and sound design for theatre
Distinctive composition and sound design, bringing new ideas to theatre – from notated music to experimental electronic and algorithmic techniques.
I'm particularly keen on projects which blur the boundaries between composition and sound design. A classically trained musician with degrees in electroacoustics and robotics, I'm able to blend complex, original instrumental composition with the latest electronic and algorithmic techniques. I'm a fluent QLab programmer and am also versed in Max – software which originates from IRCAM, Paris. I use Max to transform sounds radically through dynamic and responsive processing.
As a published historian of sound culture, I also enjoy creating sounds that are particular to a certain location or era. In fact some of my non-theatre projects – such as The Machinery and HMS Alliance – have required me to compose highly accurate reconstructions of historic soundworlds. The Alliance piece was created in close consultation with veteran submariners – it's a form of sonic documentary.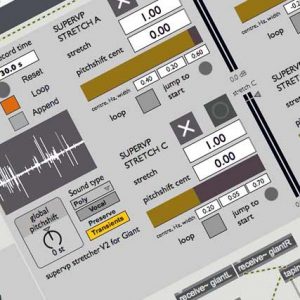 Composition and sound design for The Hairy Ape (1922) – Eugene O'Neill's expressionist masterpiece which uses the overwhelming sounds of an engine room on an ocean liner to explore dehumanisation in the age of modernity. Directed by Richard Jones.
Some discoveries from the archives about the earliest European productions of The Hairy Ape, including the first London production which featured Paul Robeson as Yank. Even before electric sound, the stokehole scene in this play was evidently a feat of endurance for the actors.
Composition and sound design for the The Twilight Zone – re-editing the orchestral underscore from the original series and counterpointing it with 21st century sounds and music of my own. The first official stage production of the classic CBS series. Script adapted by Anne Washburn, directed by Richard Jones.
Predating the screwball comedies of the 1930s, this play by Moss Hart and George S. Kaufman was first performed in 1930, only two years after The Jazz Singer became the first commercial talking picture and a worldwide hit. I was sound designer on this revival of the play, presented over Christmas 2016 at The Young Vic Theatre, London. Directed by Richard Jones.
Electroacoustic composition, created from sounds of the laboratory, for the 2012 play by Lucy Prebble about a love affair that develops on a clinical trial. At The National Theatre (Cottesloe), directed by Rupert Goold – a co-production with Headlong.
A collaboration with Punchdrunk to research a novel effect – one that creates a visceral feeling of deep bass sound, without a clear awareness of its source. Deployed in It Felt Like a Kiss – a show by Punchdrunk and Adam Curtis for The Manchester International Festival, 2009.